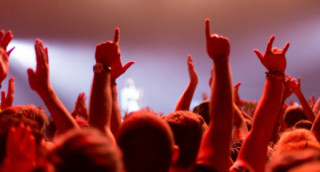 Rising False Gods Equals Falling Nations – Awaken or Perish!
Rising False Gods Equals Falling Nations exposes Satans deceptions – America and the world must awaken or will we repeat history and be judged
Yes; Rising False Gods Equals Falling Nations exposes hidden deceptions of Satan. Indeed; these end times are Satan's last hurrah, harvesting souls for hell. And this evidence is all around us for those enlightened to the truth. Indeed; there are strategies employed by Satan devised to deceive the unconscious among us. Rising False Gods Equals Falling Nations is a cry in the darkness.
Moreover; It's a desperate plea for sinners to seek salvation
Let's not be lulled into complacency for even the elect can and will fall in these times of mass deceptions. No doubt; such times require vigilance, prayer, and study to gain wisdom. Human willpower is not sufficient, but the armor of Christ is needed. Therefore; dismissing God Is worse than a severe power outage plunging us into darkness. Choosing Gods of this world over the one true God could mean eternal darkness with no remedy. Indeed; Rising False Gods Equals Falling Nations is a wake-up call. Rising False Gods Equals Falling Nations is a post for this time.
The One True God
Why do rising false gods equal falling nations? Indeed; the answer is simple. Being filled by things of this earth cheats us of God's peace. Yes; when forsaking God we forfeit fulfilled in a lasting way, always yearning for something more. Because; nothing can replace a relationship with our Lord, Nothing! And since we serve a jealous God, replacing him with this fleeting dark world is offensive to him. Indeed; this life as we know it is passing away. And we get closer to the grave with each passing minute. With that said; how can we continue to exchange eternity with God for temporary fixes that leave us empty?
Our all-knowing Father knows what is best for us. And he loves us enough to let us scrape our knees, time and again if necessary. Indeed; we can surrender to this temporary world destined to be damned. Or; we can shift from this world into the arms of Christ, it's our choice. Yes; one option has repercussions that could last an eternity. And the Father's outcome has rewards to last forever. Certainly; God is our refuge to shield us from what is to come. And it must break his heart to watch us make unwise decisions.

The Traps
Satanic Traps of this world include worship of celebrities, musicians technology, sports figures, money, and material possessions. And this is only a partial list. Moreover; Surrendering to false religions with beliefs, rituals, and traditions that contradict Scripture is shortsighted. Some religious cults are so dominant in their tactics that escaping the trap often seems futile. Indeed; no righteous man can pierce the darkness drilled into the heart, mind, and soul. Those brainwashed by Satan's priests since their youth rarely embrace truth, even when revealed in scripture. Indeed; all we can do are to plant the seed of truth aligning with God's word.
God will judge any denomination that worships before idols and that alter Gods word. Sadly; we once looked up and raised our hands in worship to the Father. But, many now lift them to praise the sinful and worldly. Similarly; we once bowed in prayer, but now bend before mobile devices as though addicted. Yes, we once prayed to Jesus as set forth by the apostles of old. And now; man's counterfeit traditions are dooming the masses to hell!
Woe To The Shepard

Yes, many kneel before graven images. Similarly; they pray to stone representations of beings, counterfeits replacing a God. Such humans were never meant to be our representatives before God. Indeed; if they could return from the grave, they would scold us. Indeed; dead mothers and saints would admonish us by saying Christ is the way to the father! The man has made gods of idols, distracting themselves from the truth.  Because; choosing to live God's way contradicts and interferes the temporary pleasures offered by a fallen world. Remember; those shepherds wielding false power granted by mere men have altered the word of God! Because; this is an abomination that suits their agenda for power and dominance of their flocks. Woe to the Shepard who deceives Gods precious people!
Mans Rituals – A False Security
We practice ill-conceived human rituals. Indeed; such rituals create a false sense of security. And rituals also create a disconnect between the living God and us. Moreover; who or what do you adore, worship, praise? And when you raise your hands are you adoring someone on a stage? Most especially; are you a slave of technology, gods of the airwave? In the end, we will all be held accountable. Indeed; where will your clay god be then, will your idle stand with you on that day?
Furthermore; what use will your altered bible be on that day? Will your I-phone come to the rescue? When a man-made device can alter brain chemistry, removing all common sense, it's time to re-evaluate.

How does all of this information relate to the title;
Rising False Gods Equals Falling Nations? Individuals make up a nation. Indeed; if a flock of sheep heads for the wolves den, there must be a shepherd to intervene to protect them. Won't you consider making Christ your shepherd?

Please Consider Post "Satan Agenda For Man" [Click Here]
Would you like to learn more about MasterBlogger1's book – Devil In The People's House? Please [Click Here]
2,733 total views