America Polarized – Good Versus Evil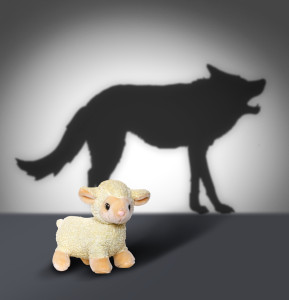 America Polarized – Good Versus Evil Unmasks Progressive Liberals
America Polarized – Good Versus Evil reveals reasons why America is so divided. Explained is why we can never homogenize with Progressive Liberals.
This post will reveal the underlying reasons why we are so divided. Moreover; I will show you these truths as they align with Gods word. Is it possible that a political party can be evil? Indeed; America Polarized – Good Versus Evil will reveal this. Make no mistake; I'm not suggesting that the other party is perfect and sinless. However; what I am referring to is a party that is intrinsically evil at its core.
Similarly; I am referring to a political party that is evil in its beliefs. Furthermore; I point to a political party that has Evil intent in mindset and mission. Its a given, we all sin and fall short of the glory of God. And many of us feel deep sorrow and disconnection from God when we sin.
We may continue to stumble in our sin. But, we desire to be an over-comer of sin and please God. And we want to be at peace with ourselves. Because; our desire is to one day walk with Christ. Not so is the willingness of the Liberal, Democrat, Socialist party. Clearly; a Godless wasteland is a result of what Democrats want for America!
Do Not Fear Polarization
America Polarized – Good Versus Evil will reveal the truth leading to Gods word for affirmation. Furthermore; if America were not polarized, we would be in serious trouble. Since; this would mean that we would be offering no resistance to Satan and his Democrat minions.
America Polarized – Good Versus Evil reveals the spiritually bankrupt agenda of the Democrat party. Finally; Christian patriots throughout America have taken a stand against unconscious liberals. Indeed; we won't allow evil liberal politicians to destroy America. Furthermore; there are wars and battles throughout the world at any given time. Similarly; Being waged by liberals is a fight against the soul of America! And we can no longer look the other way, believing their agenda is innocent and temporary.
Furthermore; let's not forget that Satan is at the root of their plans for America in latter days. And the enemy resides within the hearts and minds of the Democrat progressive liberal socialist. Yes, it's he that lurks in the shadows who influence the Democrat agenda in these times.

America Polarized – Good Versus Evil In Our Midst
Yes; there are also wars being waged in our hearts, minds, and souls creating anguish. But those who are aware of Satan's desperation in these latter days wage war with the sword which is Christ! Clearly; there are others among us who have not the benefit of God consciousness. And the remainder of progressive liberals don't care that their agenda is destructive. These are rabid tormented souls running to and fro doing Satan's bidding. Similarly; some Liberals may not even be conscious they are slaves of Satan! Eph 6:12 "For we wrestle not against flesh and blood, (people) but principalities, against powers (the spirit / demonic world) against the rulers of the darkness of this world, against spiritual wickedness in high places."

Do you believe in good versus evil?  Indeed; unless your unconscious, it's safe to assume that most of us do. Just look at the evening news. Indeed; you don't need to be the sharpest knife in the drawer to know something is amiss. America Polarized – Good Versus Evil sums it up accurately. Apparently; there's a sharp escalation of evil in this world.
When we observe such evil, the good naturally stands out in contrast. Moreover; it's as light compared to darkness, and we cannot distinguish one without the other. I assume a majority of my readers are Christian, but I welcome and appreciate all readers. Indeed; America Polarized – Good Versus Evil post is only interested in Truth. Yes, facts from God who is the author of such, so let us continue!

Intelligence Does Not Equal Wisdom
Did you know that one can be highly intelligent in this world yet lack wisdom? Moreover; have you ever attempted to talk sense to a Democrat progressive liberal socialist? Were you successful in getting through, or did they respond with, that's your opinion? Also; did you ever try to back up anything you say with Gods word? And? Frustrating huh? Indeed; these are the same zombies who sport vanity license plates say "B-Honest" among other nonsense. They have not a clue of what that means in God's reality. There will be those in this age who will not accept the truth. Yes; we are now at a time where this is evident. And that is the plight of the liberals!  Unfortunately; there are those near the return of Christ destined to perish. Because; their hearts and minds are hardened to the truth.

Penetrating the liberal armor keeping them unconscious to truth often seems futile. For; severed is the Democrat's ability to comprehend reality and common sense. Clearly; their ability to understand reality is absent and obstructed by the evil one. And this is to fulfill his agenda and sad destiny in the latter days. Similarly; truth consciousness escapes them, and it's by design, to fulfill prophesy. Please consider; John 12:39-41 for this reason they could not believe, for Isaiah said again, 40 "He has blinded their eyes and hardened their hearts, so that they would not see with their eyes, and perceive with their heart, and be converted and I heal them." 41 These things Isaiah said because he saw his glory, and he spoke of him.

The Moth And The Democrat
Drawn to a flame is the moth, and such is the dilemma of the Democrat progressive liberal socialist. Indeed; it's not only the politics. Since the insanity, we are witnessing in our country, and the world is a reflection of God's word. Indeed; America Polarized – Good Versus Evil is God inspired for this moment in time. There is a line in the sand because God wills it. As our Christ hung from a cross he stated; Luke 23:34 Jesus said, Father, forgive them, for they know not what they do. And they cast lots to divide his garments among themselves.
Unfortunately; this is the plight of the liberal is a sad one. And; since "they know not what they do," it's imperative that we protect our children and nation. Only by holding them accountable can we keep their evil intent at bay. Certainly; since their a clueless lot, we must pray that God stops them! Prayer and vigilance are called for because the liberal is Satan's emissary. Do you believe Gods word is the benchmark of truth – the gold standard? If we cannot find peace in the living word of God, what is the alternative? Fact is; there is no alternative for maintaining a steady course to heaven's gate.

God Weighs In On Evils Of Democrat Progressive Liberal Socialists
Let me ask you this; What do you believe God thinks about killing a baby? If he were here before us, what would he say? The Liberals have fought passionately to continue this practice. Good or evil? The murder of the innocent alone is enough for me to want nothing to do with that evil club.
What would God say about Homosexuality? Leviticus 18:22 You shall not lie with a male as with a woman. It is an abomination. Leviticus 20:13 If a man lies with a male as he lies with a woman, both of them have committed an abomination. They shall surely be put to death. Their blood shall be upon them.
Barrack Obama – Traitor In The People's House
Our former liberal President, Barrack "Hussein" Obama launched the Homosexual agenda to new heights in America. Indeed; He promoted depraved sinners by an attempt to normalize and legitimize a sexually perverted lifestyle. Yes, a life choice that's an abomination before God. Moreover; it's interesting to note that this president has claimed to be a Christian.
Interestingly; he also changed his position in favor of homosexuals during an election cycle. Clearly; Mr. Obama was pandering for the homosexual vote in exchange for his endorsement. How shortsighted can it be for anyone to place his eternal salvation in jeopardy in exchange for political advancement? Please consider; Matthew 16:26 For what is a man profited, if he shall gain the whole world, and lose his own soul? or what shall a man give in exchange for his soul?

A Den of Thieves
Liberals possess a vast network consisting of a tangled web of shady and influential characters. Certainly; included in this club of misfit minions is; liberal mainstream media, (otherwise known as "Fake News'). And the public school system; where children have been brainwashed generation after generation. Moreover; the public school system is a brainwashing facility, pumping out little-indoctrinated liberals by the millions. Sadly; many of these poor souls are then released into our society wreaking havoc upon America. Amazingly; they often fight for causes that have nothing to do with advancement to our nation. Truth is; their goal is often just the opposite. For these misguided souls often protest to make noise and disrupt society, just because they can.

Other staunch supporters of Liberalism are Madison Avenue, Hollywood, Music and the Arts. Indeed; liberals have a wide range of support for their agendas. Please consider; Matthiew 7:13-14 Enter through the narrow gate. For wide is the gate and broad is the road that leads to destruction, and many enter through it. 14 But small is the gate and narrow the road that leads to life, and only a few find it.

We pray you have received some insight reading America Polarized – Good Versus Evil. Indeed; while much time and expense are involved in writing, it remains a labor of love. We pray that one day people will find it in their hearts to donate generously.
Would you like to see the page for MasterBlogger1's book Devil In The People's House? [Click Here]
See Home Page for book Devil In The People's House [Here]
A must see Video:
Achieved here in the post; "America Polarized Good Versus Evil" is the truth, above all else.
Yours Sincerely,
MasterBlogger1
2,541 total views, 1 views today