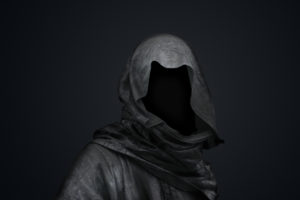 Satan Agenda For Man Revealed in Devil In The Peoples House
Satan Agenda For Man is revealed in Book – Devil In The Peoples House by MasterBlogger1. Insightful Read exposing Satan's tactics in these troubled times.
The Satan agenda for man is clear, and especially so in these latter days. Moreover; as Satan's attacks increase, we know the return of Christ draws near. The Democrat aligns with the Satan agenda. Indeed; the clueless evil ones among us deny this fact.
Devil In The People's House reveals that if political correctness is absent, truth blossoms. Therefore; this tactic is a means for Satan, and his zombies to silence the truth. Also; the liberal political correctness scam disguises their agenda as one promoting civility. When in actuality; it's a tactic to conceal and hide fascism's ugliness awaiting in the shadows. Clearly; a mask of kindness is a devious means of wielding power and control over a nation.
Discerning the difference between truth and lies is essential. So; we must seek truth and wisdom from a trusted source. God is the only standard of reality that man can believe. And; the Holy Spirit is he who enlightens us. Liberals fear truth since purity is at war with the Satan agenda. Also; their choices and behavior show whom they serve. Please consider; Matthew 7:20 Wherefore by their fruits ye shall know them.

Truth Wisdom And Discernment Is An Affront To Satan Agenda
No question truth, wisdom, and discernment is an insult to progressive liberals. Because; it exposes the Satan agenda. He's the master they serve, whether their aware of it or not. Moreover; these poor souls are lacking essential traits aligning with God. Sadly; they don't see that living a life pleasing to God brings peace to man. Observing God and man's law is the furthest thing from their mind. Since; their bond with Satan cannot survive truth contained in God's word. They resort to devious methods like creating havoc to achieve their evil objectives. Indeed; it's in that swamp where these wretched swamp creatures hatch their plans. Liberals can only gain power if they create a vacuum that once contained goodness.
It's in times of unrest that liberals are most successful. Moreover; through their words, turmoil and mob rule are often fueled by them. But; their successes are shallow and short-lived due to their evil methods. Sadly; it's all about control and power rather than creating a level playing field. Hard work was once honorable and rewarded with wealth and prosperity. Also; perseverance, ingenuity, and creativity were all good traits to be encouraged. Liberals believe they have a right to take what others have toiled to create. For example; Welfare programs are one of their many favored places to use the people's taxes. Indeed; Democrats are quite good at spending other people's money. However; they have no problem with hoarding their treasure for their pleasure. 
Progressive Liberals Are Skilled In The Art Of Diversion
Progressive  Liberals have become somewhat skilled at creating smokescreens. Moreover; their masters at shifting blame to others to divert attention from their woes. Their playbook is devoid of honesty, principles, and values. In other words; legitimate behavior is not a standard means of getting things done for Democrats.
Moreover; most any agenda they pursue has got spin, drama, cheating and outright lies in the mix. So; they resort to evil strategies to achieve their objectives. Unfortunately; "the end justifies the means" is their model for success. Yes, even if it means undermining our nation in some manner. Clearly; that alone makes them dangerous to any society desiring peace, prosperity, and God's blessings.

Progressive liberal manufactured chaos is the environment where they seek to implement their agenda. Since; power for evil purposes cannot be obtained legitimately. It's crucial that God-fearing leaders are aware of the union between progressive liberals and Satan. Additionally; government officials can organize prayer meetings. A mighty sword against evil spirits is prayer. Indeed; the evil rooted within the democrat party has no defense against it.

The word of God; Ephesians 6:14 Stand therefore, having your loins girt about with truth, and having on the breastplate of righteousness;
Please Consider; Ephesians 6:12 "For we wrestle not against flesh and blood, but principalities, against powers, against the rulers of the darkness of this world, against spiritual wickedness in high places."

The Unfortunate Fate Of Democrats
It's the fate of Democrats to be among those who pave the way for the debut of the antichrist. So; anything aligning with God is fair game to these unfortunate souls. Additionally; it's through drama and chaos that progressive liberals force their issues of control upon others. They know full well that a country in turmoil is an opportunity to gain power. These evildoers among us are opportunist manipulators, who create division and chaos for gain.

Teaching children that homosexuality is okay, is in of itself an indication that Democrats have ill intent. Moreover; their awareness of the traditional family's role in America. And; this doesn't deter them from attempting to sabotage it. And, if they can undermine and disrupt the family unit, they know its a game changer. So; this defines progressive liberals as society's smart as little serpent troublemakers.

Whether Democrats exert control softly, or with an iron fist makes no difference. Because; the result at the height of their slimy agenda for total control remains the same. Furthermore; do we believe for one second that Hitler's Nazi Germany began with a thud? Of course not, the domination started gradually and progressed. Yes; the brainwashing advanced from new routine to the new standard repeatedly. Unfortunately; their nation was taken from them before they awoke to reality. In other words; it was too late.
Tragically; Germany went from disarming citizens, to murdering the unarmed! Sad; the Satan agenda was in place and had matured to full-blown power and control over the people. Do we believe history can repeat itself anywhere in the world? Indeed; we had better get a grip! There are those who live among us who relish the thought of  America self-imploding.

Satan Agenda for Man – And The Frog In The Pot
Ever heard of the frog who perished in a pot of water? Yes; placed in a large vessel of cold water was a frog. Upon a stove was the container set, with the burner on low. Furthermore; the water in the pot changed gradually from cold to scalding hot. The clueless frog accepted every stage of gradual temperature increase until it's death. Ironically; this tragic story contains a lesson. But will humankind take this experience seriously before it's too late?
Without a doubt; progressive liberals are masters at hiding their schemes. Yes; they conceal evil under the mask of political correctness, welfare programs, and love for children. But yet; they accept the murder of babies in the womb. Yes; under the guise of "A Woman's Right to Choose," they justify their slaughter of the innocent. However; American's are becoming more aware of the fraud that Democrat's represent.

The Satan Agenda For Children
Progressive liberals influence children through the filter of public education. Yes; they remove their innocence and replace it with their agenda. They rob kids of their instinct to separate right from wrong. Moreover; they're taught to maintain the liberal status quo. Yes; taught how to think are America's youngsters. Weaved into the study program, is the agenda to expose young minds to liberalism. Unfortunately for society; they grow to be pre-programmed adults. Indeed; all for the benefit of the progressive liberal agenda, and the master they serve. Adults molded from childhood to embrace homosexuality as acceptable, without consideration for God. Also; the young are groomed to vote according to the liberal agenda forced upon them.

Children are taught to continue the evil progressive liberal folly, with each generation. In other words; the public school system is a storefront. Sadly; the window dressing disguises what should be considered criminal acts perpetrated upon America's kids.

Worshipped by the liberal establishment is The Department of Education, they call the shots. So; if we care for children, these fools should have their jobs permanently eliminated.

Know this; there's nothing innocent about what liberals are cramming into the heads of our youth. Furthermore; they would have us believe their agenda for America's kids is sweet and innocent. Indeed; public education is a hoax; harming our children, the traditional family, and nation. Besides; teaching a child that attraction to the same sex is natural should be a crime. Yes; brainwashing children into believing having two mommies or daddies is cool, is an insult to God! Moreover; such teaching is an injustice to a simple young mind and should be considered child abuse!     
There Is Only One Standard For Truth
Truth required to debate a progressive liberal must come from a credible source. Since; truth shared would otherwise be indefensible. And the debate would be based upon mere opinions provided by imperfect men. Certainly; liberals cannot successfully defend their positions before men wielding the breastplate of truth. When debating liberals, they're likely to deny facts. Yes; even if facts align with God's word.
And in many cases, they will reject the truth, (especially) if it aligns with God. Indeed; this should not be considered a surprise since their agenda opposes God. Honestly; it's sad whenever we reveal God's word to anyone, who flatly rejects it.

Scripture says that were not to waste valuable time on lost souls. Since; only God can break through their deafness and blindness to the truth. Please consider; Mark 6:11 And whosoever shall not receive you, nor hear you, when ye depart thence, shake off the dust under your feet for a testimony against them. Verily I say unto you, It shall be more tolerable for Sodom and Gomorrah in the day of judgment, than for that city. Democrats align with the Satan agenda. Thus; accepting God's plan is foreign to them.
Want to read the post "Life Without God?" [CLICK HERE]

See MasterBlogger1 on Twitter? [CLICK HERE]

MasterBlogger1 on Gab [HERE]
---
Please support the work of this God-fearing patriot author with your purchase of Devil In The People's House by MasterBlogger1.
"An Insightful and Revealing Read Exposing Democrat Progressive Liberalism at War with God and The Soul of a Nation"
---
You may order your copy of Devil In The People's House [HERE]                         
Furthermore; you may order this book on Amazon [HERE]

Devil In The People's House by MasterBlogger1 is also available at fine bookstores everywhere! 
4,461 total views, 1 views today