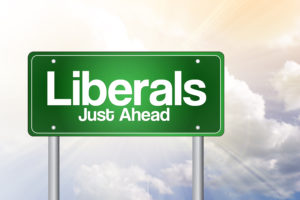 Liberal Menu of Evil
Liberal Menu of Evil shows that Democrat progressive liberal socialists have no good intentions for America. Moreover; Since their evil isn't limited to America's shores, they seek to plant their seeds of doom worldwide. Post-Liberal Menu of evil reveals that their agenda is anti-God and has its birth in hell. Unfortunately; hades will one day be Satan and his earthly followers permanent home.
Their attempt to convince us their the caring ones falls far short in substance and results. Furthermore; MasterBlogger1's post-Liberal Menu of Evil will convey to you what progressive liberals represent. You can come to your decision on whether or not antichrists or angelic beings surround us. Clearly; Satan and his minions live among us. Lost souls in human flesh are plentiful if we have eyes to see and ears to hear.

Abortion – Murder of The Innocent
It's abundantly clear that liberals will not give up the right to take the life of babies. Similarly; only under Democrat control is a society given license to murder a baby. It is up to the righteous people in society to ensure that the innocent have a voice. Furthermore; since liberals are clearly under Satan's influence, those who know right from wrong must speak out.
The Democrats "woman's right to choose" mantra of death needs to be called out for what it is – murder! Clearly; It's high time for those who have no defense to have a voice. No woman should have a right to murder a child, ever!
Furthermore; all God-fearing patriots must stand to protect God's children from these butchers. Anyone who willfully murders a baby through abortion should be arrested and placed in prison! Because; it's time we assert the fact that we are a nation of laws once again.
Taking The Life Of A Child Makes No Sense
The notion that anyone can take a human life makes no sense to the rational mind. Truly; how can a civilized society stand back and not demand a halt to such barbarism. The innocent life they are allowed to take is of the utmost in purity. Moreover; a baby has never even sinned or committed any crime against man or God Clearly; the unborn child's virtue is the very definition of human innocence. 
It is regrettable that the lunacy and demonic nature of liberalism have gained false credibility in society. Indeed; tormented Democrats go to great lengths to protect rare birds and their young, for example. And they worship the environment yet take the life of God's most precious of creation. MasterBlogger1's book; Devil In The People's House has devoted much to this topic. Because; challenging the murder of the innocent by the demon posessed is merely the right thing to do.

Homosexuality – Lifestyle Of The Unconscious
Homosexuality Is an abomination to God. Apparently; it's a modern day demonic repeat of Sodom and Gomorrah! Democrat progressive liberals promote homosexuality as a healthy lifestyle worthy of acceptance before God and man. It remains gross and disgusting to God and man alike. Undoubtedly; this choice will forever stay an abomination to God, and worthy of his judgment.

Moreover; Hollywood and Madison Avenue think their clever portraying homosexuality as a reasonable way to live one's life. But God will have the last word. Certainly; homosexuals fool themselves into believing that raising children with two adults of the same sex is normal. Undoubtedly; it's a sad day in America when two adults of the same sex sleep together. And it's an injury to a child raised to believe that daddy and daddy are acceptable. Indeed; they'll have to justify to God how playing house involving a child was wrong.

Would you like more information on the book – Devil In The People's House by MasterBlogger1? [Click Here]
4,423 total views, 2 views today